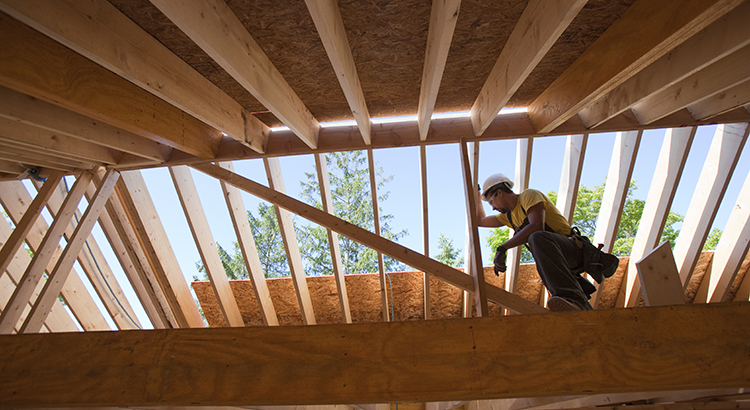 Are you considering selling your house but feeling uncertain due to concerns about finding your next home in the current market? Rest assured, you're not alone in this hesitation. However, there's positive news that can alleviate your worries. The construction of new homes is on the rise, and it's playing an increasingly important role in the housing inventory. This means that when you decide to list your house for sale this summer, it's essential to take newly constructed homes into account. Considering these options will significantly broaden the possibilities for your next move.
Near-Record Percentage of New Home Inventory
Newly built homes today make up a near-record percentage of the total number of homes available for sale (
see graph below
):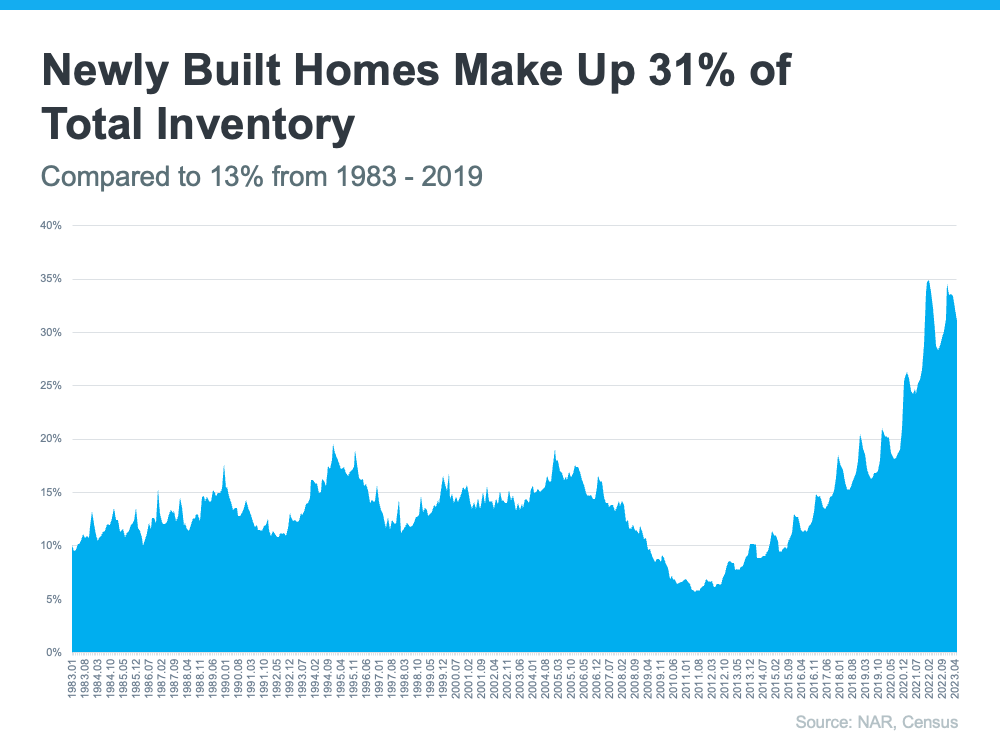 In fact, as the data shows, newly built homes now make up
31%
of the total for-sale inventory. Over the past couple of decades, newly built homes made up an average of only around
13%
of total housing inventory from 1983 to 2019.
That means the percentage of the total available homes that are newly built is over two times higher than the norm
.
Why This Matters to You
In general, the housing market continues to experience a shortage of homes available for sale. In situations where the supply is limited, it becomes imperative to consider all the options at your disposal. New-home construction has emerged as a transformative factor, contributing to an expanding inventory. Moreover, recent data indicates that this trend is gaining further momentum, with a significant number of newly constructed homes currently in progress and set to enter the market in the upcoming months. Robert Dietz, Chief Economist at the
National Association of Home Builders
(NAHB), highlights the importance of newly built homes for those looking to buy in today's housing market. Dietz
states
:
"With limited available housing inventory, new construction will continue to be a significant part of prospective buyers' search in the quarters ahead."
Don't overlook this growing market segment and risk missing out on great opportunities to find your ideal home.
Since new home construction accounts for roughly 31% of total for sale inventory, you could be cutting nearly one in three options from your search if you don't consider newly built homes.
If you're looking to make a move, a local real estate agent can help you
sell
your current house and explore newly built options in your area. They have the expertise you need to handle both sides of the process so you can move out of your current house and into your brand-new dream home. This is the perfect moment to sell your house and capitalize on the growing momentum in new home construction. To ensure a smooth selling and buying experience, it's advisable to contact a reliable real estate agent who can provide expert guidance. With their assistance, you can successfully navigate the process and turn your transition to a newly built home into a tangible reality.